I thought today I would share with you a couple of small sections of one of my works in progress. I've been trying to bring more colour into my work, and though I've managed to override my attraction for the more morose colour schemes, as usual I favour the ochre/umber and phthalo/turquoise quite heavily. (Just brighter than usual)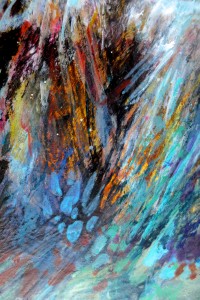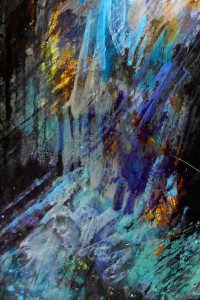 Having lived in Edinburgh for 7 years it's almost a miracle that I haven't yet painted the most famous of attractions, the Castle, so have been working on a short series, 3-5 pieces based on my favourite views of Edinburgh Castle.
I've previously painted Stirling Castle; a piece I'm still very proud of, and as you can see the view I worked on was pretty atypical as far as Stirling Castle shots go. I included gravestones from Ballengeich Cemetery, which you can access from Ballengeich Pass. (Ballengeich means "windy pass" in Gaelic)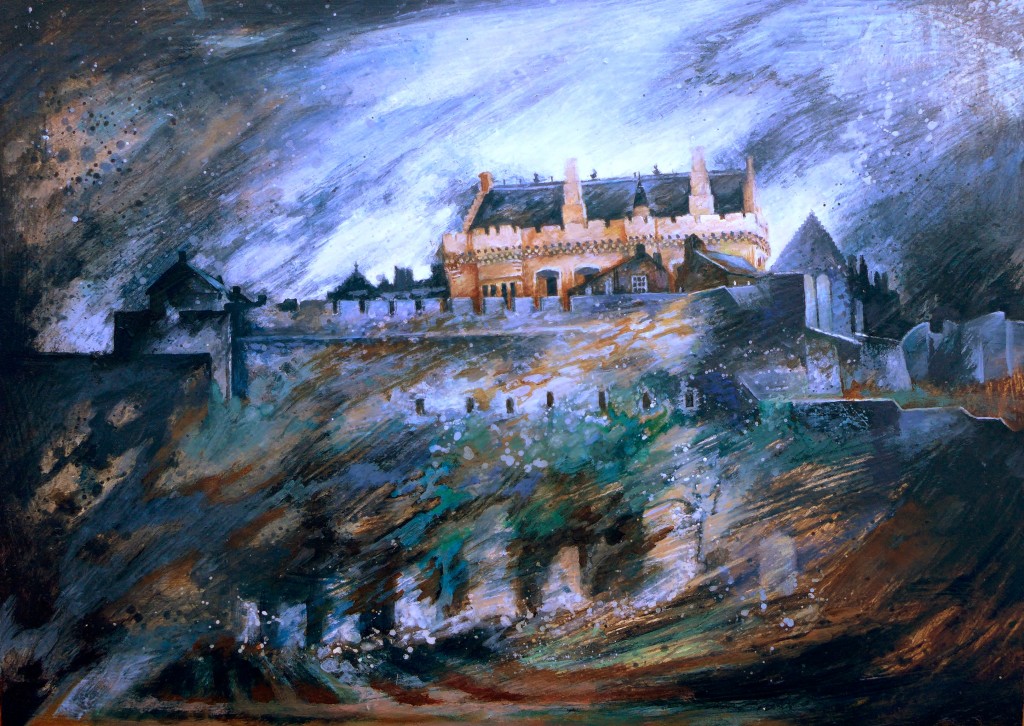 My Edinburgh Castle series won't be too much different from my former approach to Castles. I think Edinburgh looks pretty magnificent from St. Cuthbert's/St John's in the West End of Princes Street, and also very lovely from Greyfriars in the Old Town. As you have probably already guessed it's are all about the graveyards. If you've got a theme you might as well see where you can go with it. Edinburgh has some of the most incredible burial grounds, I love how they transform through the seasons, and I will never tire of visiting them.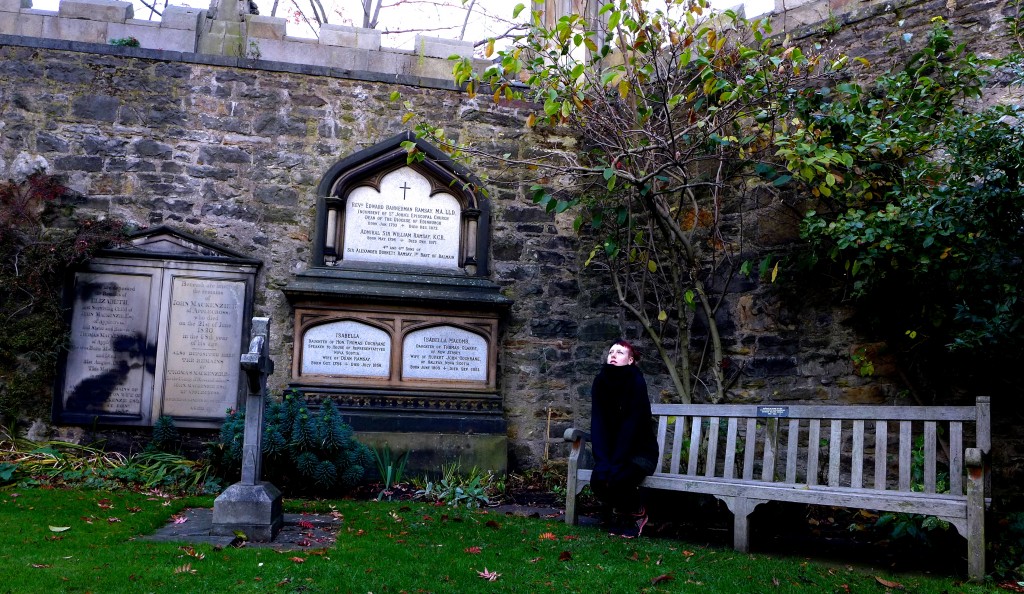 Thank you for reading,
Sarah